News
Super Motherload Released on PS3 and PS4
Dec 4, 2013
Super Motherload is now available on PS3 and PS4 in both Europe and North America! Next up, PS4 Asia on December 17th!
Super Motherload Puzzle Contest
Nov. 26, 2013
We are inviting Super Motherload fans to create their own underground puzzles and features and enter them into our Super Motherload puzzle contest.
We will award prizes for the best puzzles created by the community, and winning puzzles will also appear in a future update to the game. Check out the details on our forum!
---
Super Motherload
Description
Super Motherload is a digging adventure with a procedurally-generated world that changes each time you play. Purchase powerful upgrades and supplies for your mining pod as you progress and prosper.
Release Dates
PS4™ (AS) December 17th
Mac & PC Summer 2014
Platforms
Mac & PC
Players
Local multi-player up to 4 players
Single-player
Game Modes
Story - Normal difficulty
Story - Hardcore difficulty
Rating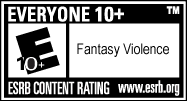 The "PS" Family logo is a registered trademark and "PS4" is a trademark of Sony Computer Entertainment Inc.